Settings and configuration
Admin panel overview
All of your administrative work will be done in your Admin panel, which you can access by clicking on the ADMIN hyperlink in the navigation bar of your projects page.
Overview of Admin Panel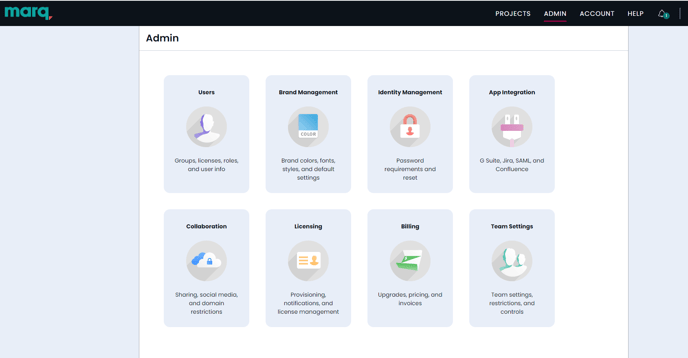 If you are the admin of a team account, many of the features in the admin panel will not be available to you. To upgrade to an enterprise account, check out our pricing page or contact our sales team.
Please see the following articles to learn how to manage your account through the Marq admin panel: