License requests
If you add a user without a license, they will have the ability to request licenses when they log in.
Pending requests
Your pending requests can be viewed on your user page. If you have outstanding pending requests, click the "manage requests" link.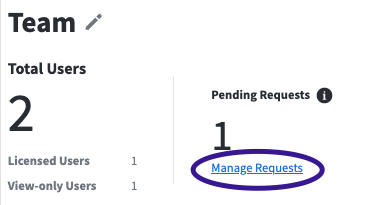 ---
Grant/deny license requests
Once you click the button, you will be able to grant or deny licenses.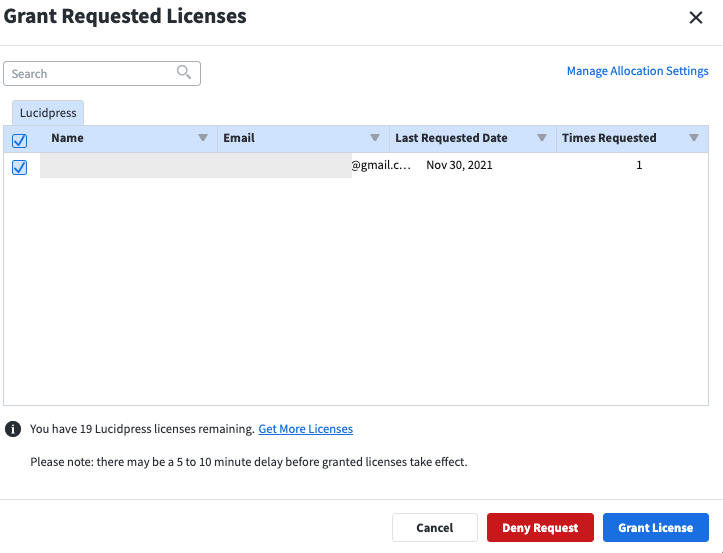 Note: By default, all individuals who request licenses will be granted full privileges for 3 days. If you wish to disable this as an option and leave them in a 'view-only' state, please reach out to support@marq.com.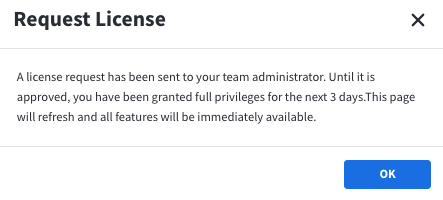 ---
Changing license permissions
Turn off automatic licensing when a user joins a team or requests a license by going to your licensing settings in your admin panel.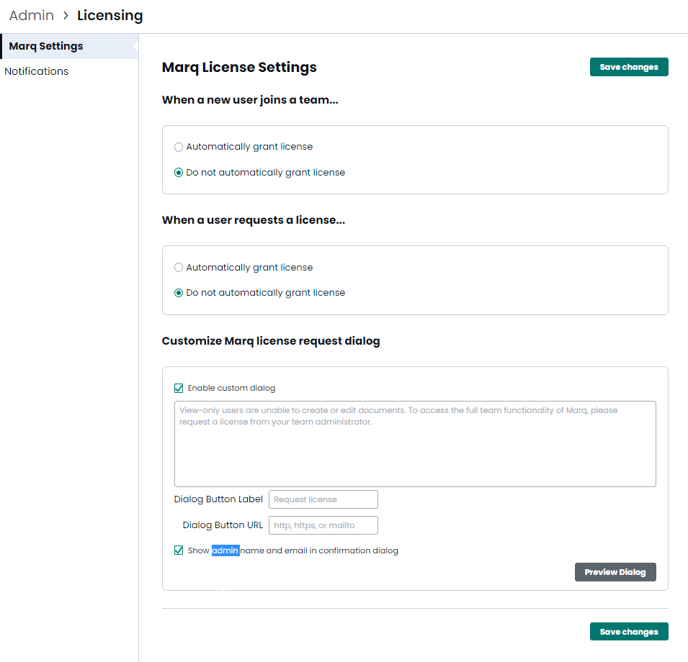 If your company is a bigger organization and you're worried about getting a large amount of license requests in your email every day, you can navigate to the "Notifications" tab and select to "Receive a single weekly digest of license requests" instead of instant notifications. You can assign group administrators to receive requests for specific team.
Learn more
.