Configure your license request dialogue
Create a custom dialogue when your users log in to Marq without a licenses to request a license.
Go to your team settings > licensing > enable custom dialogue. Here you can tailor the messaging when a view-only user is requesting a license when they log in to their accounts.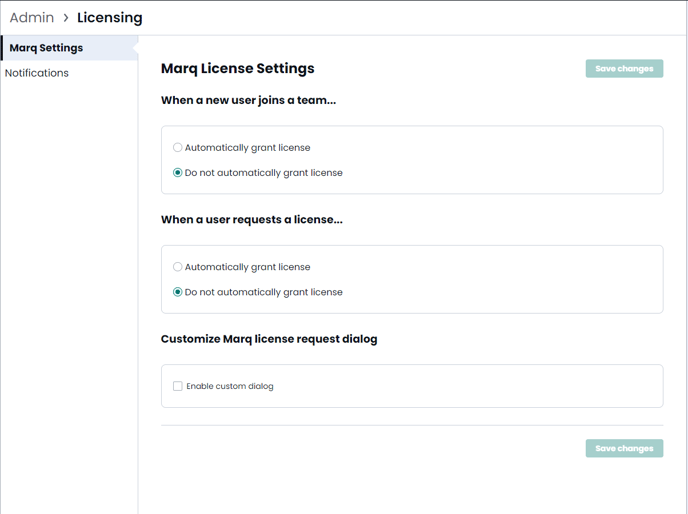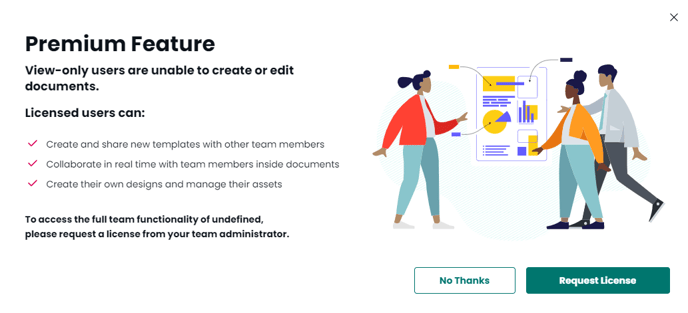 Note: By default, all individuals who request licenses will be granted full privileges for 3 days. If you wish to disable this as an option and leave them in a 'view-only' state, please reach out to support@marq.com.