Download export settings
Learn of the options you can use when exporting your document from Marq

Format
Download as a PDF, PNG, PNG with transparency, JPEG, MP4, or GIF.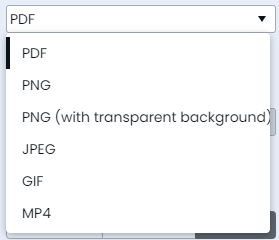 Pages
Select the pages you wish to download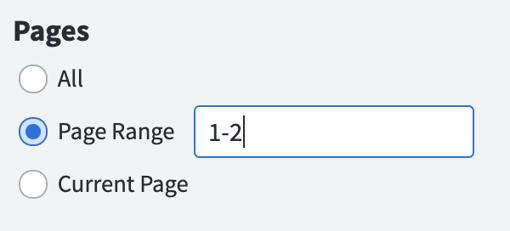 Color
Set your CYMK color profile. Learn more here.

Accessibility
Set up your accessibility settings. Learn more here.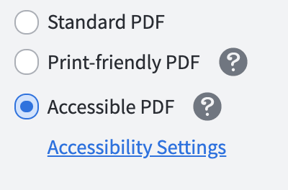 Print-friendly options
If your printer requires links to be stripped out of the PDF, please select "print-friendly PDF"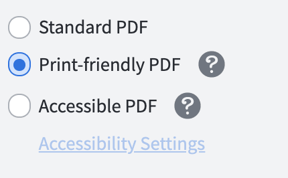 Bleeds
If you have set up bleeds in your project, you can download your project with bleed marks to mark your printer where to cut. The bleed marks will appear as long as you have set the bleed in your project.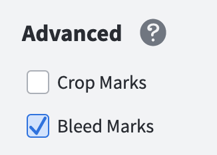 Crop marks
If your printer has special requirements for cropping, you can enable crop marks