View-only users
View-only users do not count towards the license count. They will be able to log in and view documents shared with them, but will not be able to edit and create documents.
Uploading new users as unlicensed
To add unlicensed users to your team, make sure to turn off automatic licensing before uploading your new users. Go to admin > licensing to modify this setting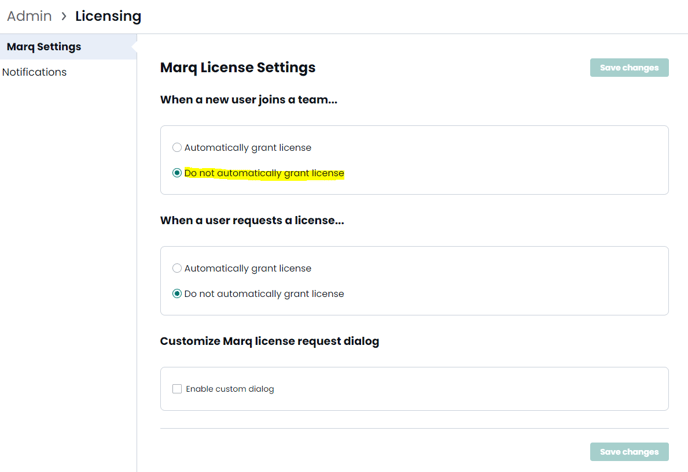 Modifying an existing user's license to 'view-only'
If you are wanting to make an existing user unlicensed, select them on your user page and then remove the license by clicking the edit link next to the license section. Then, uncheck "Marq" and click Confirm.