Document and page settings
Page formatting
Jump to a section
Change size
Select the page you want to change the size (you can select the canvas or the page thumbnail), and then type the size you are searching for. You can also enable "custom" to make the document any size you want.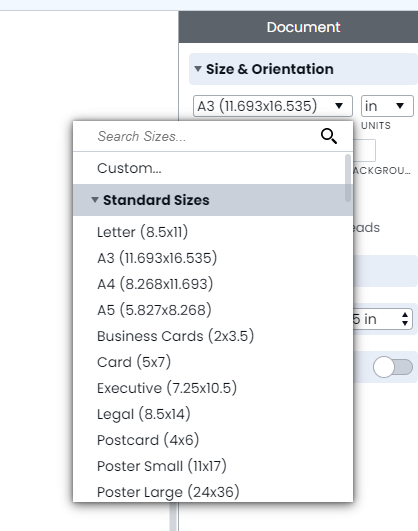 ---
Change orientation
Click the landscape or portrait icon to change the orientation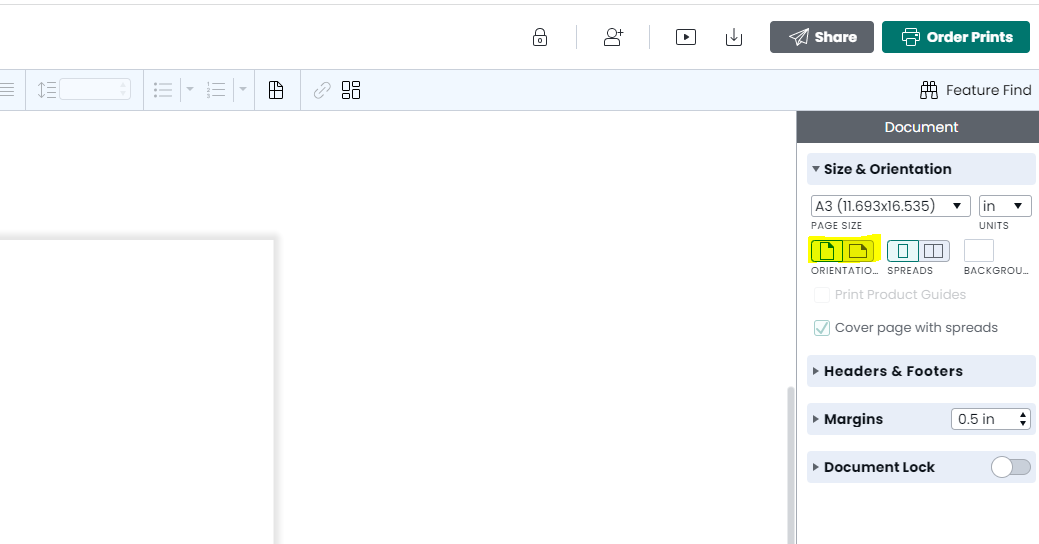 ---
Change Background
Click the background box to change the background of a page to a color, gradient, or image.
---
Change margins
If you don't see margins, make sure to go to view > show margins in your settings. Here you can place a margin guide for where to keep content within the page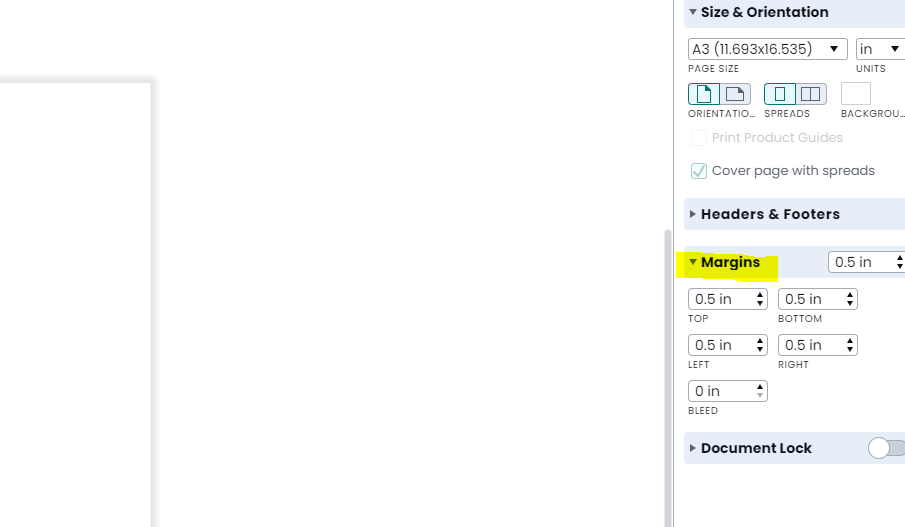 ---
Page locking
Lock the page from page deletion, adding content, or changing size/orientation/background. Learn more about locking here.