Learn everything you need to know about using Instagram Business integration:
NOTE: In order to use this feature, you must have an Instagram Business account. See below for instructions on how to create/update your IG account.
With Marq, you have the ability to directly post to Instagram by using the Instagram Business option in the share dropdown.
To post to Instagram, use the following steps:
1. Select Instagram Business from Share dropdown menu:
Within Marq's Editor, open a project you wish to share on Instagram and select the "Share" option. Once opened, select "Instagram Business" to post directly to Instagram.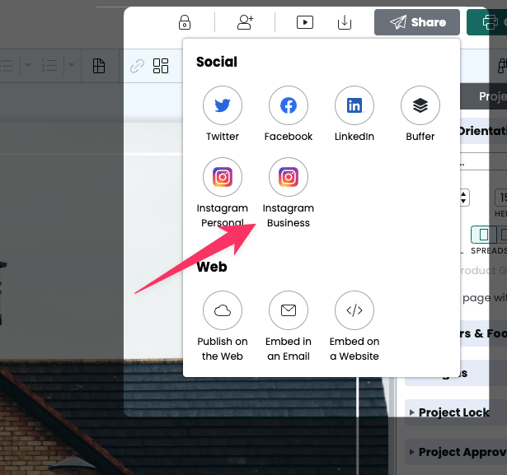 2. Select which Instagram Business Account to post in behalf of:
If you have multiple accounts associated to your user login, you may choose which account you wish to post in behalf of.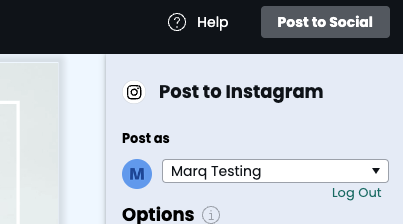 3. Select to post as a single post (1 image and caption) or as a carousel (multiple images that can be swiped in Instagram)
Two options available to post to Instagram are: Single (1 image) or Carousel (multiple images). If choosing carousel, the first ten pages will be added as images to your Instagram post.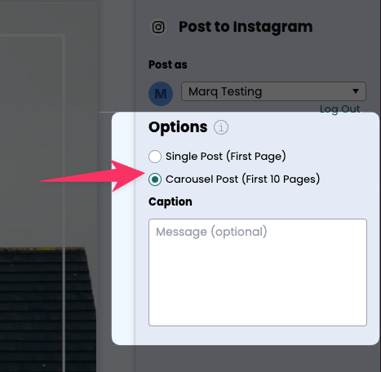 Post options to choose from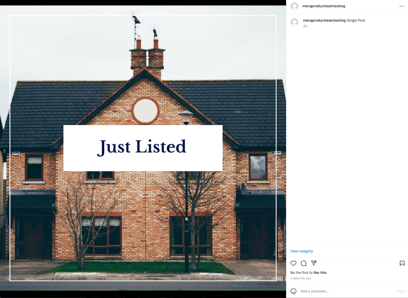 Single post in Instagram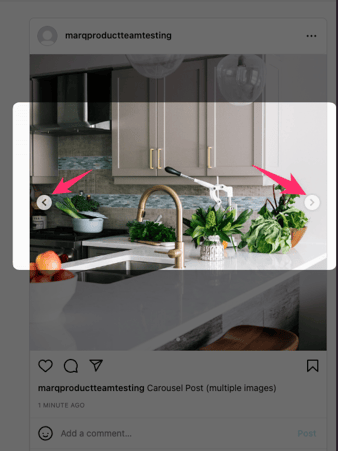 Carousel post in Instagram (multiple images)
4. Choose to view on Instagram, Create another post, or close
Click on "View on Instagram" to open a new tab in your browser and view the post inside the Instagram platform. Select "Close" to return back to Marq's editor or or "Post another" to return to the "Share dropdown" and post on another platform.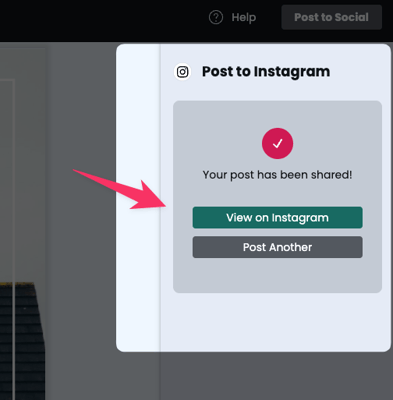 Open Instagram in new tab or open the "Share" options to post on different platform
FAQ
How do I set up an Instagram Business Account?
Use the following Instagram's help article to set up your account:
Set up Instagram Business Account
How do I connect my Facebook page to my Instagram Business Account?
To connect your Facebook page to your Instagram account, use the following help article from Instagram: