Upload your PDF to Marq. While you cannot edit your PDF after you upload it to Marq, you can upload the PDF through the image manager and we will convert each page into images.
Import from the home page
Log in to Marq and navigate to the image library located on the left side menu pane.
Click the blue 'Add' button, select, 'Pages from PDF', and choose your file.
Once the upload is complete, your pages will populate in a new image folder as a PNG.
Helpful tip: images appear in the order that they finish uploading.

To organize them so they are in page order, while in the folder, click on the 'Sort' drop-down at the top of your page and select, 'Name'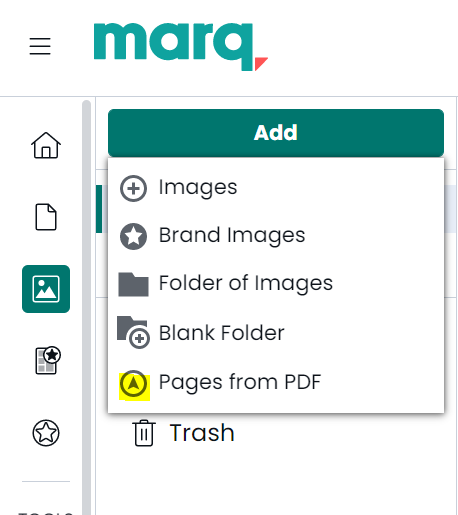 Import in the editor
While in the editor, you can also import your PDF files.

Helpful tip: Adjust the page orientation and size before importing your PDF images to limit adjustments that need to be made to your new page inserts.
Navigate to the image icon and select 'Manage' to open the image manager.
Click on the blue '+Upload' button and then select 'Pages from PDF'.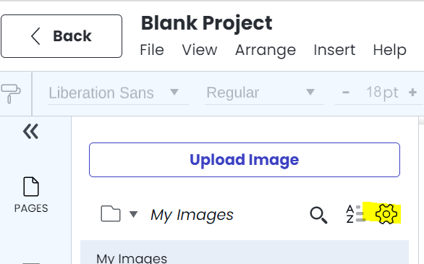 Inserting the PDF pages into your project from the image manager
Once your PDF pages are successfully converted to images, you can add them to your projects.
While in the editor, open your image manager and select the folder with images you want.
Choose the images you want to add to your project, select the 'Insert' drop-down menu, then 'Insert as New Page'.
Your PDF images will now be inserted as pages into your new project!