How to order prints
To print with Marq, follow the simple steps below:
Order prints
Click 'order prints' in the top right corner of the editor

Select a print product
(all available print products will appear in dark blue). If you do not have an available print product, adjust your page count or size (ensure all pages are the same size and orientation)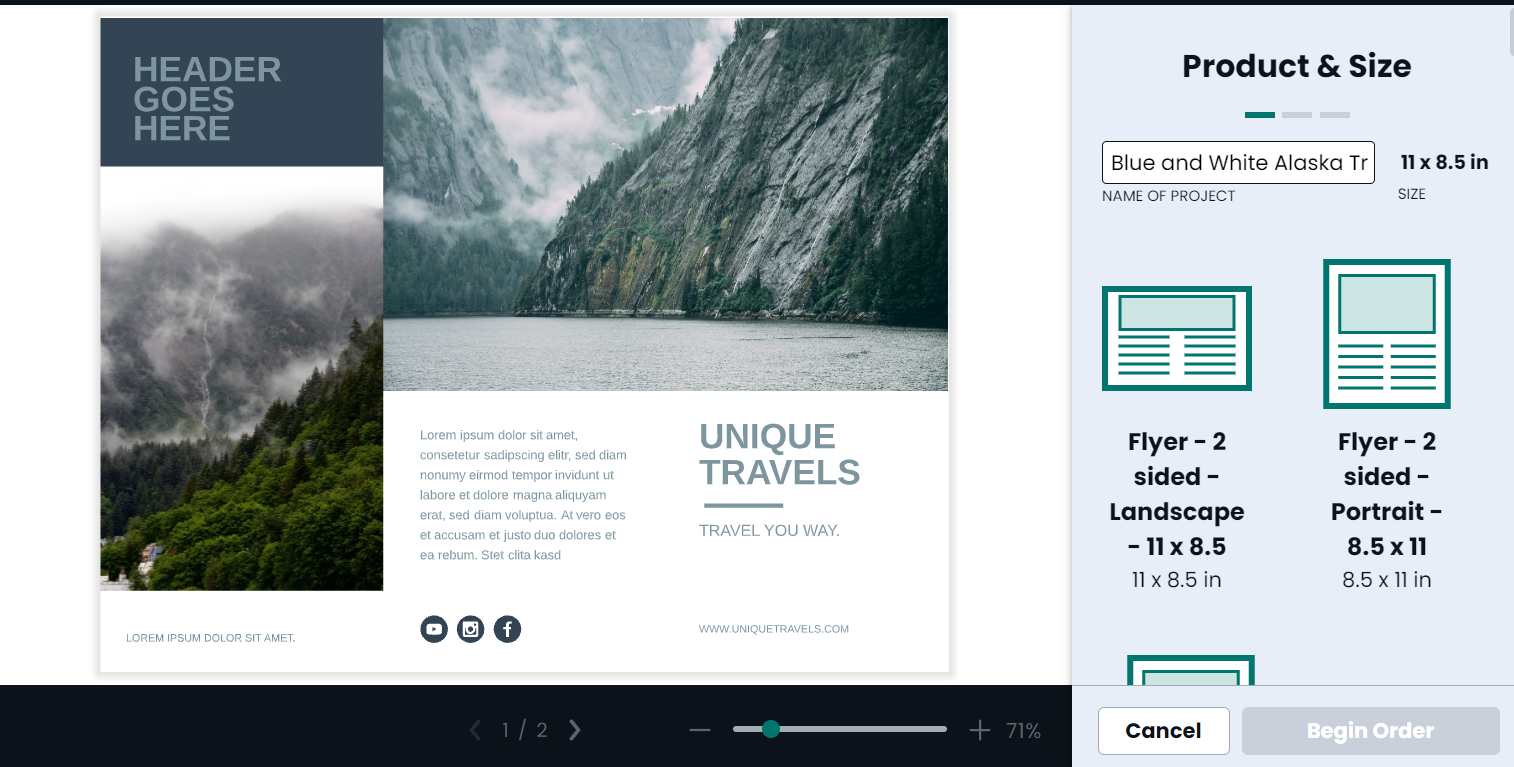 Proceed through the order steps
If you are ordering a direct mailer, you will be instructed to connect addresses from a database or upload a CSV. Once you have selected your order quantity and material/options, click "Next" to validate the print order, check the PDF proof, add to cart, and proceed to checkout.