How to Import A GIF in to Marq
You can add a GIF file into Marq in a few different ways. You can either do it from the My Images Tab on the Home Page and also from the editor while you are working on a project.
Note: Currently MP4 files are not able to be imported into Marq. Gifs will also be the top layer, so unfortunately you cannot put text or other shapes overtop of the GIF.
How to Add from the Home Page
1. Select the My Images Tab on the left-hand side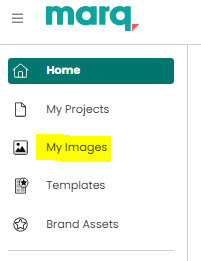 2. Select Add>Images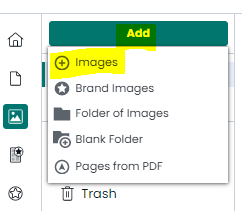 3. Select the GIF that you would like to import from your file manager.
4. Your GIF will now be viewable in your image manager.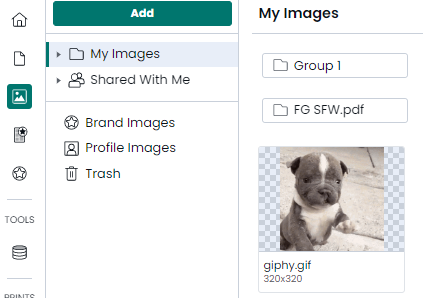 How to Add From the Editor
1. Go to My Images on the left hand tool bar

2. Select Upload image at the top of that pop out

3. Select the file from your file manager
3. You will not see this GIF File in your image manager in the editor