How to create a public download link from OneDrive Business
Creating a public download link is used for data automation and uploading a CSV list of users.
*The following is for OneDrive Business (not OneDrive Personal).
Step 1
Log in to OneDrive. Locate where your file or image is uploaded. Note: the only file types supported are: CSV, XML, JPG, and PNG.

Step 2
Select the file or image and click "Share" on the top.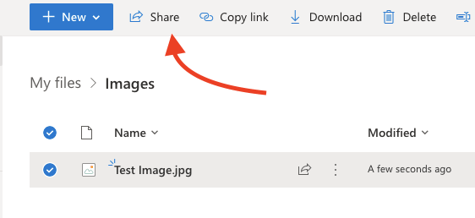 Step 3
In the link settings, make sure you set the link as "Anyone with the link" and "Allow editing". You may need to contact your IT department if you do not see the option "Anyone with the Link".
Then, click "Apply".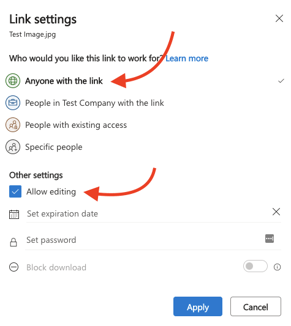 Step 4
Click "Copy".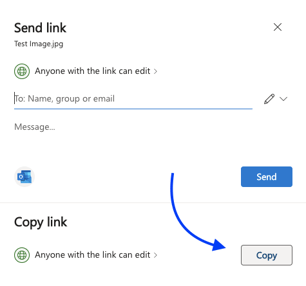 Step 5
You may need to right-click on the URL to copy the full URL.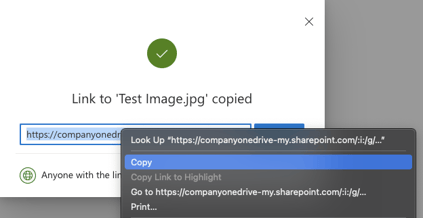 Step 6
Paste the URL (for example: in a spreadsheet). Add the text "&download=1" to the end of the URL to make it a direct link to the file or document.

Step 7
You can test that the URL works by highlighting the entire URL:

and pasting it in an incognito browser window:

You should see just the image (and no evidence that you're on OneDrive):