Feature find
Marq has hundreds of features and settings you can add to your projects, image, shape, textbox, etc. With Feature Find, you can search for a specific feature or setting and immediately locate it.
How to use Feature Find
Step 1: Open one of your Marq projects.
Step 2: Click the Feature Find button on the top-right or press control+space on your keyboard.

Step 3: The Feature Find window will open. Search for the setting or feature you need. For example, you can search for "Insert image" to learn how to add an image to your project.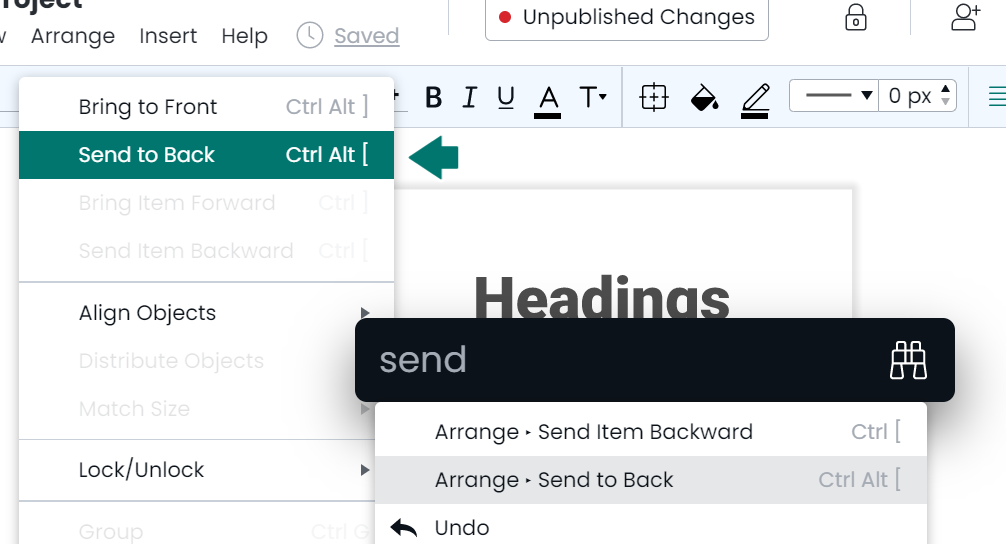 Step 4: Select one of the search results by pressing the up and down arrow keys. A blue arrow will point out where the setting is located. The example below shows where the "All Caps" feature is.