Create a MailChimp campaign
Send your Marq projects through MailChimp.
First, make sure that Mailchimp is enabled in your collaboration settings, then follow the steps below:
1) Create a Mailchimp account (if you don't have one)
2) Click "Share" > "Embed in an Email"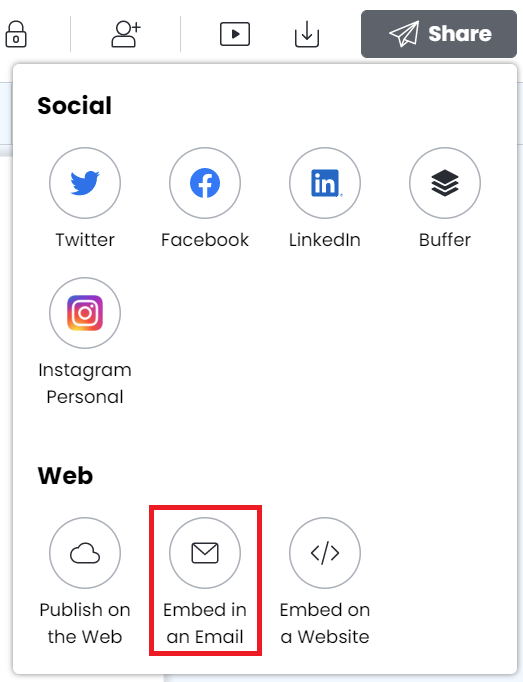 3) Publish the project if you haven't already
4) Click "create campaign" > "open in Mailchimp". This will have you go through some steps to link your account. You may need to click the "Create campaign" button again once you have connected.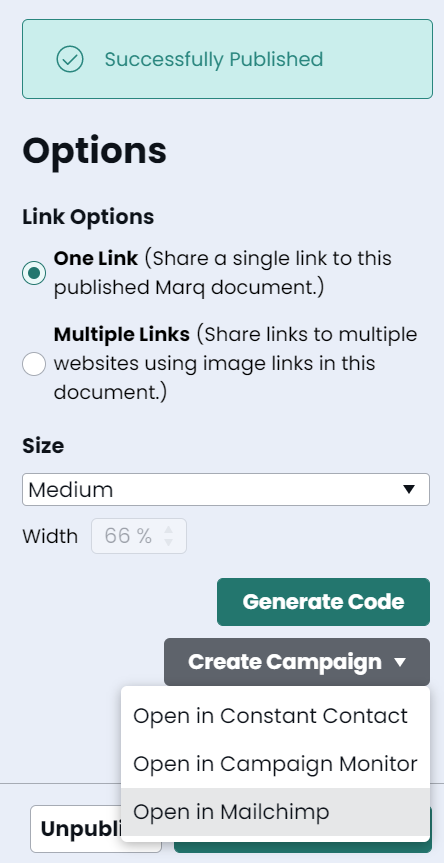 5) Proceed to follow the steps to edit your campaign such as adding recipients. Please note that you should have your recipients predefined in Mailchimp before following this step. As soon as you create your campaign in Marq, it will show up in Mailchimp. Click "edit more details" to link directly to the campaign