Brand fonts
Configuring brand fonts:
Your brand fonts can be found in your brand assets. Click the star icon in your left-side bar and then select "fonts". Click on the + icon in Brand Fonts to upload a .ttf or .otf font file.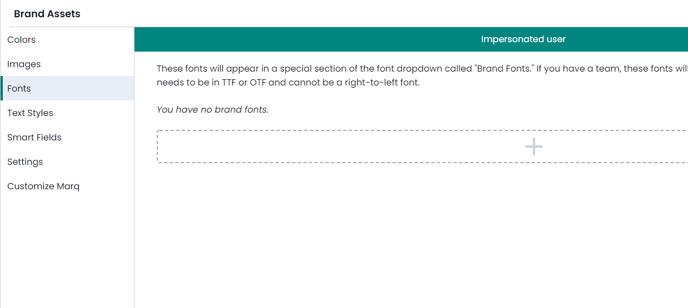 Certify that you are licensed to use the fonts.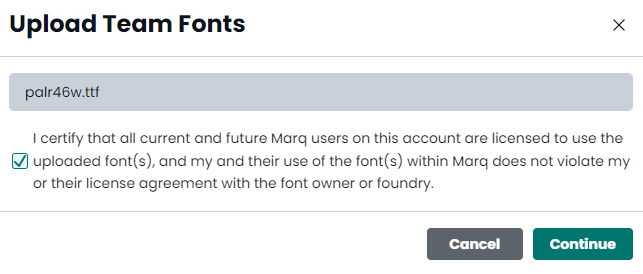 Using Brand fonts:
Use the font dropdown. Brand fonts will be located under the 'brand fonts' section.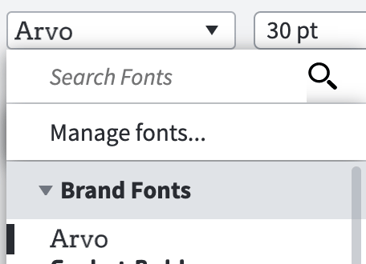 Font styles within the same family can be selected in the style dropdown.