View and download past invoices
View your current plan, including the subscription type, size of the account (for Team and Enterprise accounts), billing frequency, and recurring charge amount. You can also view the features of your plan, and change your team size.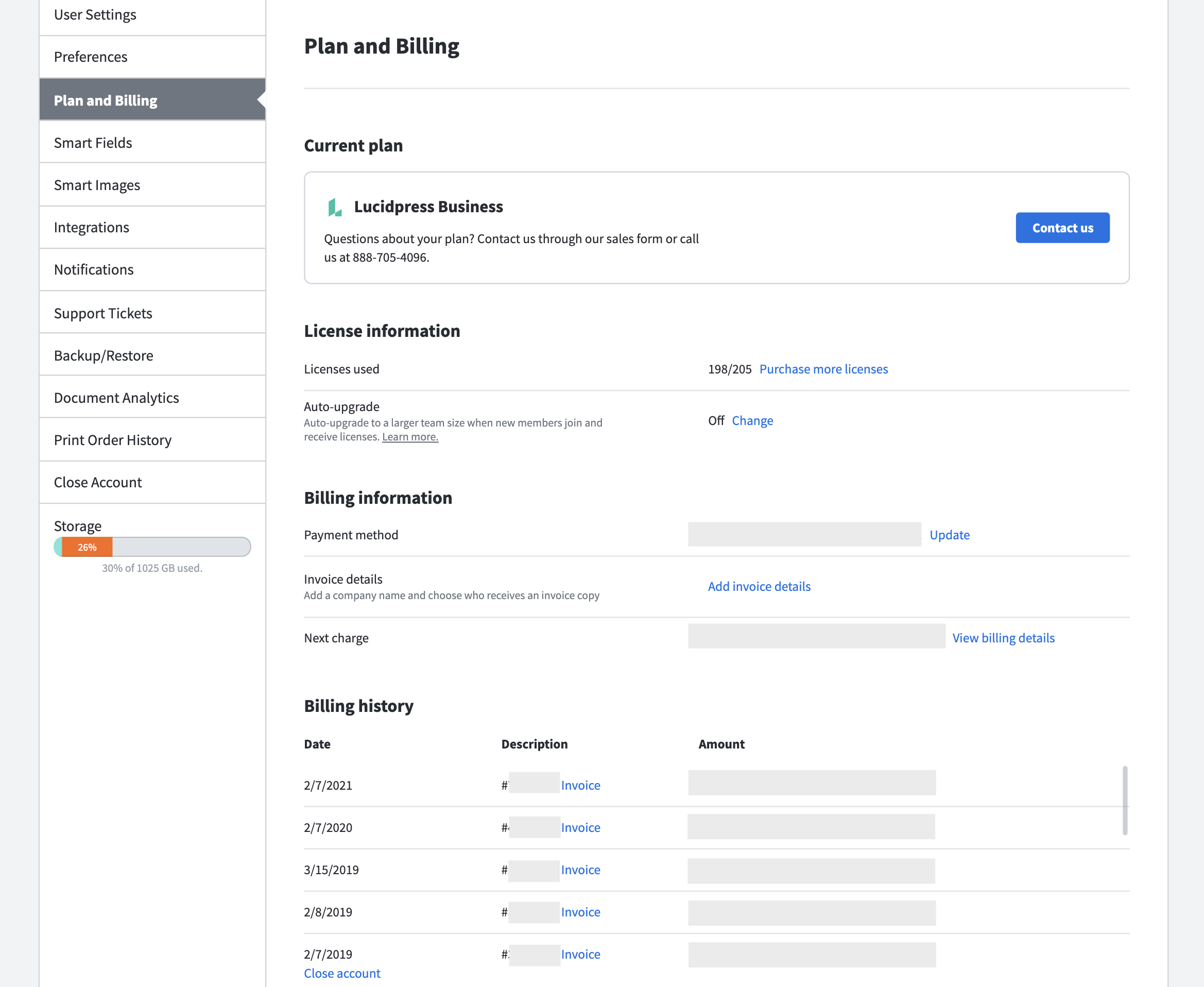 Billing Information
View your payment details, billing cycle, and next charge and manage invoice details.
Billing History
View past payments you've made for your subscriptions.
Notes:
If you do not currently have a paid subscription, you will see options to upgrade to premium tiers along with an overview of those plans' functionality.
If you do not own the account or do not have billing admin privileges on your Team or Enterprise account, you will not be able to see this tab.