Publish to Issuu
Connect your project to Issuu to be able to utilize their flipbook capabilities
Click share > select the Issuu icon


Proceed to connect to the account (you will need to select "create account" if you do not already have an account with them)
Note: in order to publish publicly, you will need an Issuu subscription.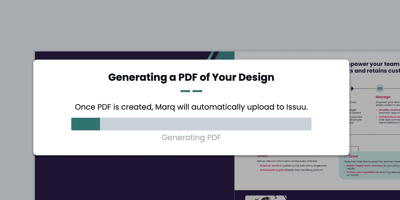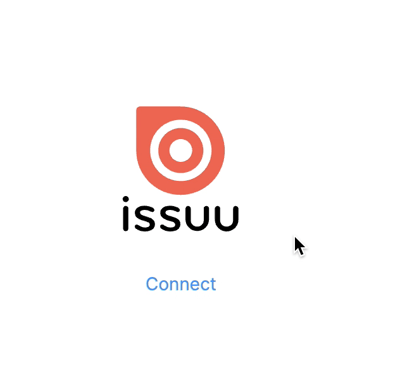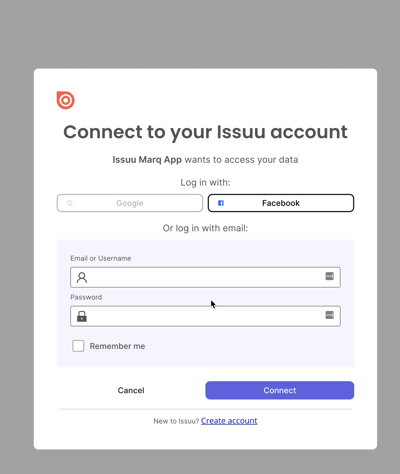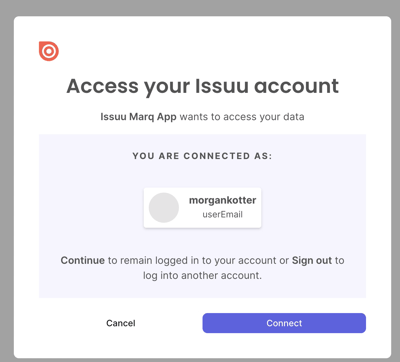 FAQ
How can I see all of the projects that I've imported to Issuu?
Go to issuu.com/home/ and then select publications. You should see it in the drafts, scheduled, or published sections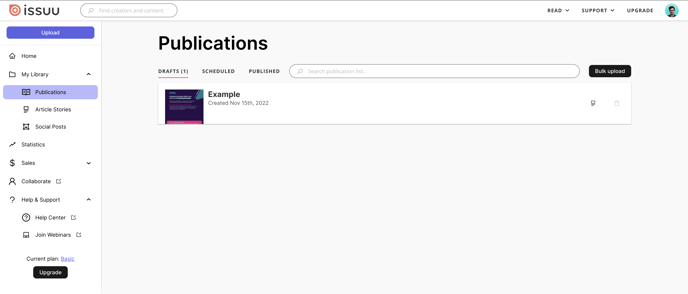 For other feature-related questions on Issuu, please visit their support center.