Publish to Issuu
Connect your project to Issuu to be able to utilize their flipbook capabilities
Click share > select the Issuu icon


Proceed to connect to the account (you will need to select "create account" if you do not already have an account with them)
Note: in order to publish publicly, you will need an Issuu subscription. Talk with the support team about options as Marq may be able to have unique pricing for Marq customers.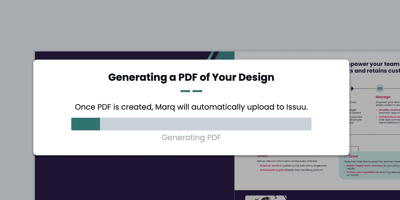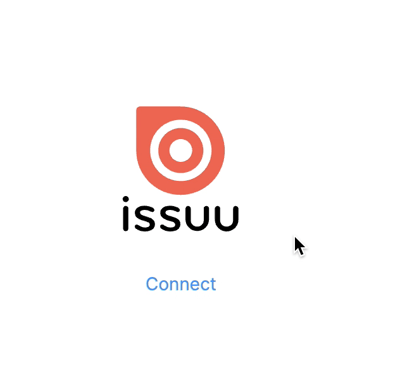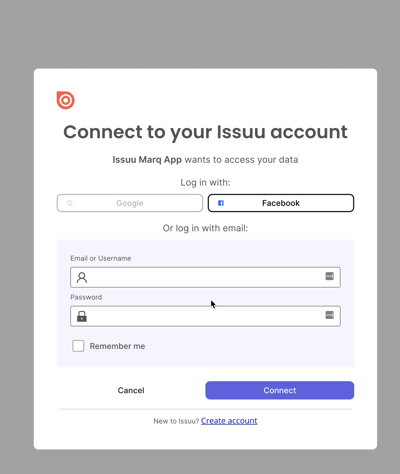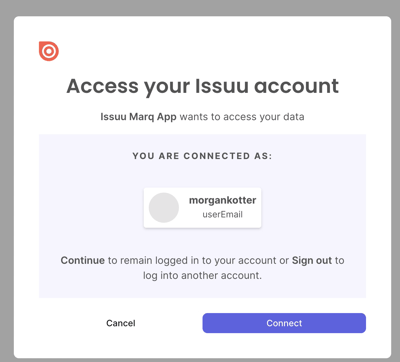 FAQ
How can I see all of the projects that I've imported to Issuu?
Go to issuu.com/home/ and then select publications. You should see it in the drafts, scheduled, or published sections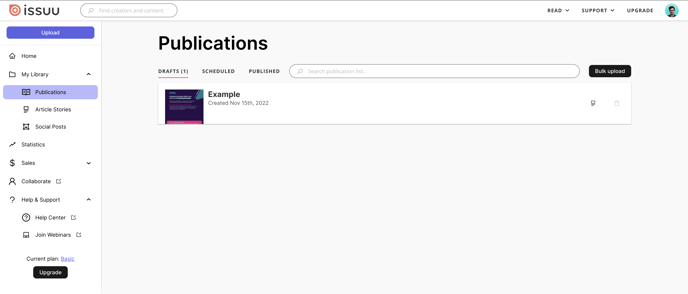 For other feature-related questions on Issuu, please visit their support center.