User experience and workflows
Team invitation settings
If you are an admin, configure your license settings by going to team > licensing > and select whether you want your users to be able to invite other users to your team. You can restrict it to be by invitation by an admin only.
Users invite other users
If you have it enabled for users, they will be able to invite them by typing in a colleague's email on the home page.
Invite users as an admin
As an admin, to invite a user, whether the user(s) have an existing account or not, go to the + user page and chose a method that you want to add the users to your team. Learn more about adding users.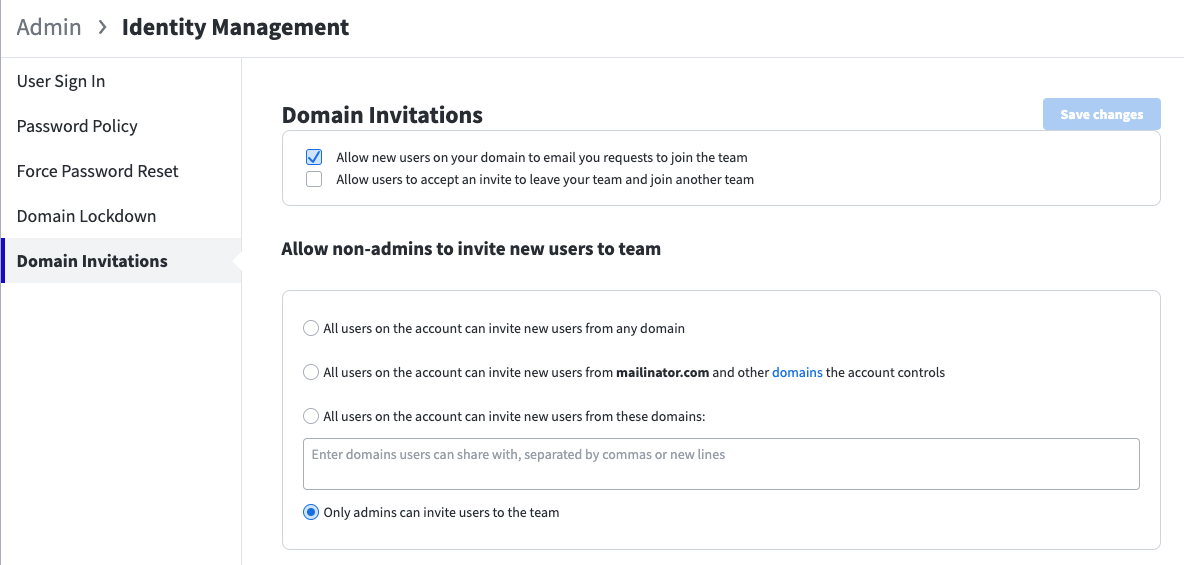 Looking to add users? Learn more here.